Flagstaff Braces & Invisalign
Braces—they're what most of us associate with orthodontics! More and more people are seeking orthodontic treatment every year, and contemporary braces are less noticeable, more comfortable, and more efficient than their predecessors.
The question is: do you or your child need them? If so, how long will it take, what's the process like, and what will it cost?
The answer is that everyone's orthodontic needs and desires are different—and you need a plan designed especially for you.
If you are interested in orthodontic treatment for yourself or your child, schedule a free consultation right now. During that appointment, our orthodontic specialists will evaluate your unique needs and talk you through our recommendations and your options, including the length of treatment and the cost. We look forward to meeting you!
If you do need or want treatment at Northern Arizona Orthodontics, we offer:
Invisalign
Clear ceramic braces
Metal & white gold-colored braces
Orthodontics for Children
The American Association of Orthodontists and Northern Arizona Orthodontics recommend that children be screened by an orthodontist no later than age seven. This early evaluation allows Dr. Peterson and Dr. Peppers to make sure that the teeth and jaws are developing properly.
If things are not progressing well, we can intercept some of these issues to keep them from becoming bigger problems later in life. If early treatment is necessary, we'll explain the reasons and options and help you get on the road to a healthy smile!
Our team knows visiting the orthodontist for the first time as a kid can feel scary. That's why we get on your kid's level to help them feel comfortable.
We'll explain everything so they know what we're doing and why. They'll be involved in their smile care from day one!
The most common time for treatment at our Flagstaff office is between the ages of 11 and 16. During this time, Dr. Peterson and Dr. Peppers can spot issues with spacing, crowding, and alignment.
Your teen's mouth has also developed enough by this time to support orthodontic appliances while following the natural progression of their growth.
At Northern Arizona Orthodontics, your teen can choose between Invisalign clear aligners, metal braces, or clear ceramic braces.
Each of these choices offers unique benefits while transforming your teen's smile.
We love working with patients of all ages. In fact, about one in four of our patients are adults.
Are you an adult wondering about braces, Invisalign®, or retainers for yourself?
If so, Dr. Peterson or Dr. Peppers can create a treatment plan to perfect your smile.
Of course, there are benefits to having braces or Invisalign at a younger age, but there are benefits to doing it when you are older too.
If you're ready for an evaluation, you can schedule a free consultation at our Flagstaff office. We can't wait to meet you!
Thankfully we have discreet treatment options that are less noticeable when you smile or talk. But hey, if you want to just lean into it and get neon green color ties with traditional silver, we've got you covered there too.
And, if you aren't ready to start treatment just yet, we'll make sure you understand all your options.
Reasons to Consider
Orthodontic Treatment
Straight Teeth Are Healthy
It's easier to keep your smile in shape when your teeth are properly aligned. This helps prevent other oral issues, including some problems that can affect your overall health.
Straight Smiles Build Confidence
Successful orthodontic treatment at Northern Arizona Orthodontics can boost your self-esteem, improve your quality of life, and help you smile with confidence.
Untreated Oral Issues Will Get Worse
If you refuse or delay orthodontic treatment when Dr. Peterson or Dr. Peppers recommends it, you may develop long-term health issues that are harder to correct.
At Northern Arizona Orthodontics, our team understands that every age group has different dental needs, so we give children, teens, and adults personal care.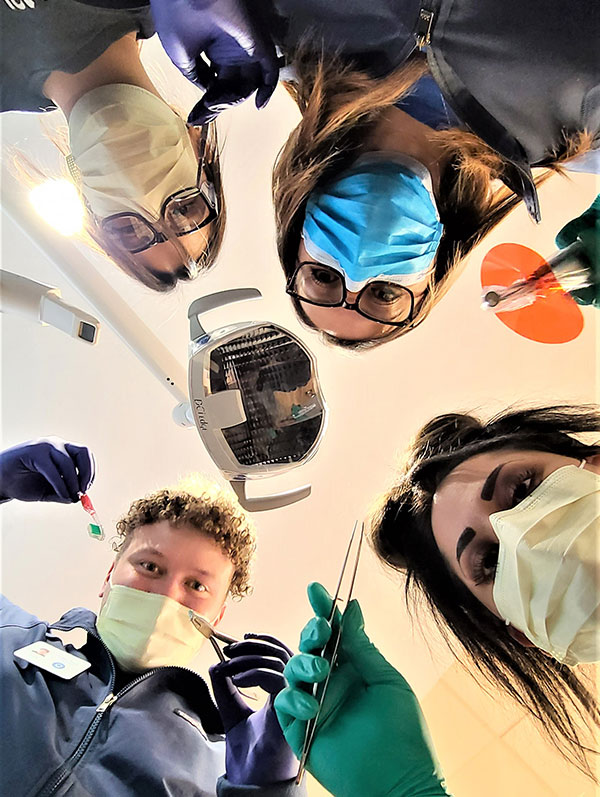 Schedule Your Appointment Today!
Start your journey towards a healthy new smile today and schedule your free consultation with one of our expert orthodontists, Dr. Peterson or Dr. Pepper.
Visit Northern Arizona Orthodontics, and we'll discuss your options and develop an orthodontic treatment plan designed just for your needs and smile goals.